THE WORLD'S SIMILE
original title: DAS GLEICHNIS DER WELTEN
cinematic journey, 2005, color, 5.1, 57:00 min


team
Matthias Fritsch (camera, director, cut, production)
Bianca Oswald (music)
Matthias Budde (3DFX)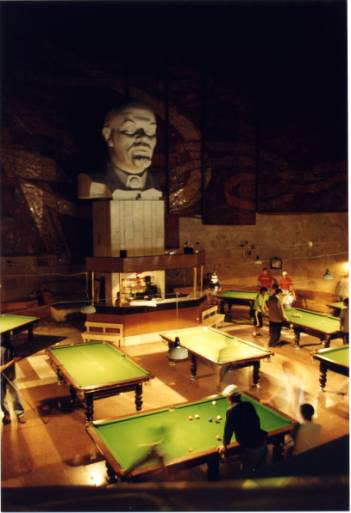 description
The World's Simile is a cinematic journey. A meditation on society, social systems, mass culture and individual perception. As a stream of audiovisual poems it was created out of excerpts of video diaries, created during a number of journeys made between 2000 and 2005 in Russia, Siberia, Mongolia, Italy, the USA and Germany.

The film consits of three chapters:
Chapter 1: The Moths to the Light
Chapter 2: The Castles of Air
Chapter 3: Heroes

comment by the filmmaker film stills


presentation
The film can be presented in the normal cinema setting or in an exhibition space as a 1 hour loop with a seperate room. After the film's duration of 57min there is a 3min countdown for a short break and change of the audience.