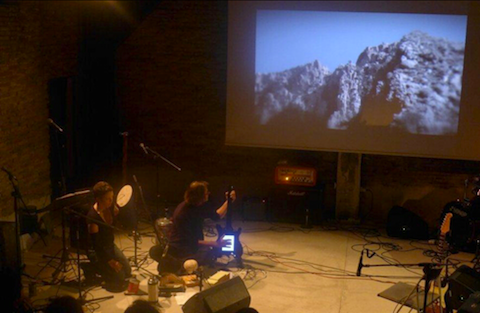 The third special event on

 contemporary "silent" moving image and experimental sound in Nicosia at ARTos foundation
Following the great success of Moving Silence in Cyprus in 2011 and 2012 at the ARTos Foundation, Moving Silence took place for the third consecutive year in collaboration with the Goethe Institut Cyprus.

Musicians and composers from Germany, Greece and Cyprus will met to perform live soundtracks for video and film works without sound by contemporary creators of their choice. The audience had a unique experience where the musicians-composers perform live their music while the films/videos that have inspired them are simultaneously screened.

On the same evening performances with unique self-made and non-conventional instruments took place. "The contemporary cinema could take back this expressive freedom" the Moving Silence members state. "Any visual style can profit from a sound language, by using advanced digital technologies as well as old analog techniques. Live performances sustain and amplify the films as musicians can breathe new life into silent cinema, which inappropriately remained silent for such a long time."

Encouraging collaboration and exchange between musicians, artists and cinematographers, the Moving Silence platform therefore invited the Nicosia audience to new audiovisual experiences expressed through live improvisations and interpretations, where experimental image and sound are expected to meet in unusual and unexpected ways.


Participating musicians were Marco Brosolo (GER / IT), Toni Kater (GER), Johannes Marx (GER), Natryx (GR), Tomash Ghzegovskyy (CY), Tat Tnabar (CY), Andreas Moustoukis (CY), Georgios Stavrou (CY), Achilleas Kentonis (CY)



Moving Silence

within the framework of the 5th X-Dream Festival


6th

December

2013

at

20:30

Entrance: €5
For more information:    
t: 22 445 455 
e: info@artosfoundation.org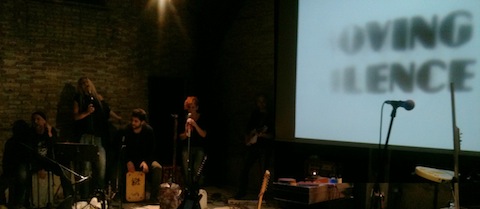 PROGRAM
5. December 2013


Abeyance
6' 32'' (2011 - GR)
by Eleni Miltsi

Music interpretation by Tat-Tnabar


-------------------------


I can't sleep
1' 30" (2013 - TW)
by Tsai-Yi Huang

Steppenpferd
3' 20" (2013 - DE)
by Moritz Matzmorr

Music interpretation by Andreas Moustoukis and Georgios Stavrou


-------------------------


Stone Story
17' 24" (2010 - GR)
by Spyros A. Papanastasiou
Music interpretation by Natryx and Achilleas Kentonis


-------------------------


The Railway Carriage
1' 34" (20xx - DE)
by Andrea Reason

Music interpretation by Tomash Ghzegovsky


-------------------------


Cerini
1'32" (2001 - IT)
by Giovanni De Roia

All At Sea
3' 07" (20xx - DE)
by Andrea Reason

Djuma
4' (2012 - IT)
by Michele Bernardi

FM-biography
6' 46" (2013 - DE)
by Matthias Fritsch

The Force That Through the Green Fire Fuels the Flower
by Otto Kylmala
8' (2011 - FI)

Music interpretation by Toni Kater + Johannes Marx + Marco Brosolo


--------------------------------------------------------------------------------------------





The Local Artists


Andreas Moustoukis
Georgios Stavrou
Achilleas Kentonis
Tat-Tnabar
Tomash Ghzegovskyy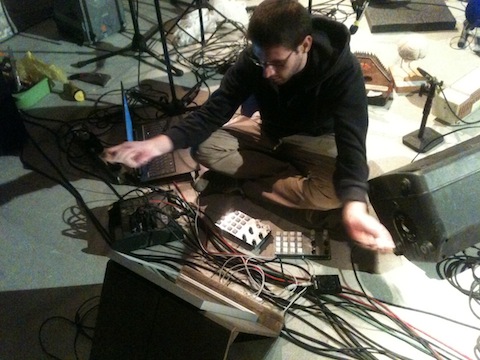 The International Artists


Anastasia Chrysanthakopoulou aka NatrYX or Anastasia X. is a sound
and visual artist from Athens. She is working on video dance projects,
animations, sound works, solo performances and curating projects. She is
also working as a coordinator and a producer of music events in Greece
and abroad. She is one of the main producers & project coordinators of
Moving Silence.
www.shootingpeople.org/cards/natryx
www.natryx.net

Marco Brosolo is a visual artist, musician and music performer. His work
includes paintings, drawings, videos, conceptual projects as well as
theatre soundtracks. Since 2006 he has been developing a multi-sensor
instrument called AST. He is one of the founders of Moving Silence. He
lives and works in Berlin.
www.9-9.it
www.myspace.com/greenfeelings

Toni Kater lives and works in Berlin.
Once discovered by Inga Humpe and Tommi Eckart (2raumwohnung), she´s following her own way. Her lyrics speak a poetic mysterious language, the melodies leave an uncertain longing. Following her pleasure to experiment, she worked on this album in collaboration with the Drummer of "Einstürzende Neubauten" Rudolph Moser and the guitar- noise- legend Schneider TM.
Characteristic in her songs is the very personal approach that creates an emotional impact and change. In times of arbitrary duplication and reproduction for the masses, her music could work like an anchor to oneself.
www.toni-kater.de

Johannes Marx is the singer, producer and guitarist of Pitchtuner. Besides Pitchtuner, Johannes is constantly working on his solo project. Here all bets are off as long as it is joyful to perform the music. With his voice, guitar and some self built electronic devices, Johannes creates a now melancholic then enthusiastic atmosphere. Johannes works together with different visual and conceptual artists. Even famous radio DJ John Peel couldn't resist to airplay his songs after he received a demo wrapped in a pizza box.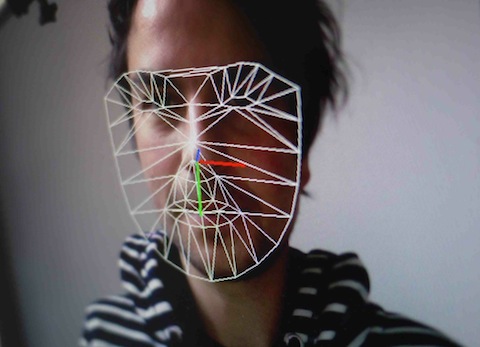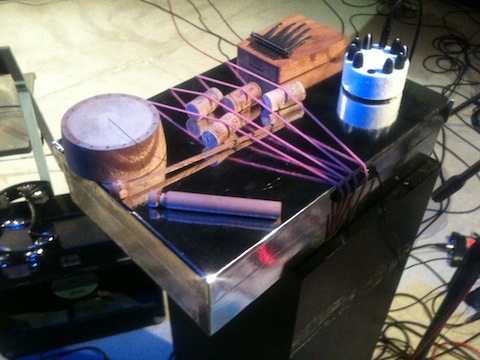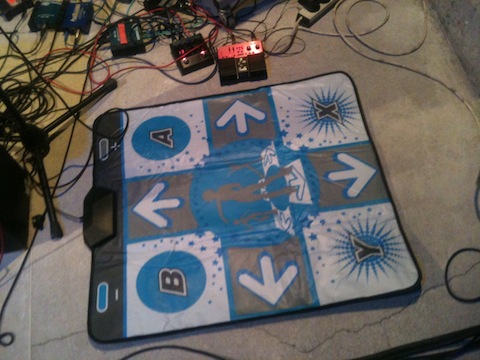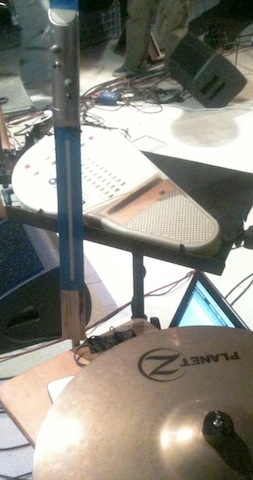 see photos from the 2012 edition of moving silence in Nicosia



In collaboration with:








Sponsors | Χορηγοί:  








Media Sponsor: