The predecessors of moving images have a long tradition in portraying and characterizing people and places. But they were limited to one "frame". When film evolved, portraits could be extended by a new dimension: time. Moving Silence will return to Athens in March 2015 with a cinematic program that is is inspired by the theme of "portrait". The events include silent projections of contemporary films that are accompanied with live soundtracks, a workshop and an exhibition on GIF art.
For the 5th time the Goethe-Institut Athen is co-producing these events. This years collaborating venues are Circuits and Currents, the recently opened project space in Exarchia, and Iris cinema, the beautiful vintage cinema in the heart of Athens.
With the support of the Athens School of Fine Arts, Students' Cultural Society of the University of Athens, DAAD, Braunschweig University of Art, Förderkreis der Hochschule für bildende Künste Braunschweig e.V. & Bürgerstiftung Braunschweig.




PROGRAM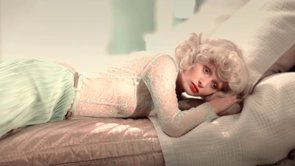 Short Film Screening "PORTRAIT & CHARACTER"
Friday March 13th, 2015 at 20:00

at Goethe-Institut Athen, Omirou 14-16 (map)

A mixed program that explores the subject "Portraits and Character" in a variety of 11 contemporary silent short films. It covers a wide spectrum from geographical to human portraits, from fetish to depression, from homages on the silent era to 3D character design. All films like to show a specific emotional state and character of the depicted subjects or objects. Sometimes by keeping a distance, sometimes by making fun and sometimes by telling more about the person behind the camera.

See detailed program

From 20:00 on the Gif-exhibition "Jiggling Golems" will be available at the Goethe-Institute. Bring your smart phones or tablet with Wifi function in order to see the animations! The short film program starts at 20:30 in the main hall.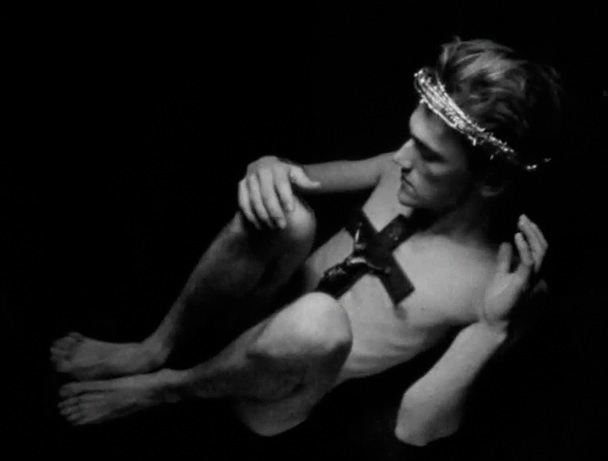 80s Underground Classic "JESUS - THE FILM"
Saturday March 14th, 2015 at 21:00

at Iris cinema, Ippokratous 15 & Akadimias Str. (map)

JESUS - THE FILM is a monumental feature film in 35 episodes, shot on Super8. The individual episodes retell the story of the New Testament and were made by a total of 22 filmmakers from East and West Germany in 15 months. The project's own history follows the story of Jesus Christ recruiting his apostles. The film's creator Michael Brynntrup is a central and controversial figure of Berlin's vivid independent community. His transgressive obsessions, as well as his capability to smuggle miles of Russian Super8 film-material through East-West customs, gathered a group of believers around him. Individuals and groups from various art factions filled the holy frame, inspired by the Dadaistic idea of an 'ecriture automatic'. From one to another, they passed ideas, material and actors, including Michael Brynntrup himself as the title character. (IMDB, Wikipedia, brynntrup.de)
The screening at Iris, the incredibly beautiful vintage cinema of the University of Athens Students' Cultural Society, will present the classic with a completely new live soundtrack.

See detailed list of musicians

One hour before the screeing the Gif-exhibition "Jiggling Golems" will be available at Iris cinema. Bring your smart phone or tablet computer with Wifi function in order to see the animations!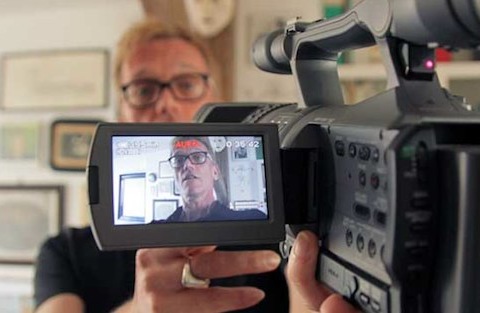 Workshop "Vice Versa Portraits"
Public screenings on Monday March 16th, 2015 at 19:00

at Circuits and Currents, Notara 13 & Tositsa (map)

Film maker and Prof. Michael Brynntrup will travel to Athens with his students from the Filmklasse of Braunschweig University of Art and together with students form the Athens School Of Fine Arts they will meet in a workshop from March 12th - 16th, 2015 and produce 16 new silent video portraits. Please notice: all places are taken.

The results will be publicly presented & joined by live soundtracks on March 16th at 7pm in Circuits and Currents along with the Gif-exhibition "Jiggling Golems" and a premiere of "CheUn Dalou", a collective film response to Buñuel's silent surrealist classic "Un Chien Andalou" from 1929.

See detailed program

During and after the screenings the Gif-exhibition "Jiggling Golems" will be available at Circuits and Currents. Bring your smart phone or tablet computer with Wifi function in order to see the animations!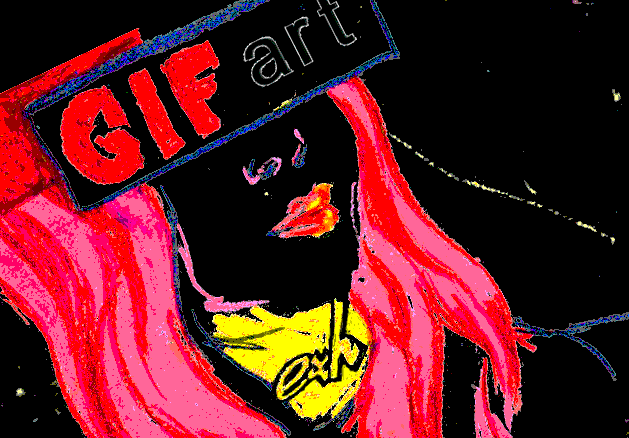 Exhibition of GIF-Animations "JIGGLING GOLEMS"
March 13 at Goethe-Institut Athen, Omirou 14-16 (map)
March 14 at Iris cinema, Ippokratous 15 & Akadimias Str. (map)
March 15 + 16 all day at Circuits and Currents, Notara 13 & Tositsa (map)

Bring your smart phones & tablets to see the Gif-animations!

From laterna magica to the animated digital files, gifs share distinct features with silent film culture. As part of the Moving Silence events, Jiggling Golems will explore the cinematic qualities of gifs, their narrative potentials and semiotics in an exhibition about gif art. The exhibtion will travel to the venues. Bring your smartphone or tablet to explore the "Jiggling Golems"!
The exhibition will be curated by Mariana Ziku, art historian and musician from Ioannina, Greece. Mariana is interested in electronic media and narrative theory. Read her text about gifs here

Get more info about the exhibition





Credits

Artistic direction by Matthias Fritsch
Live music program curated by Thalia Ioannidou
Stage manager & guest coordination by Nektarios Pappas
Exhibition curated by Mariana Ziku





a production by

      






In collaboration with: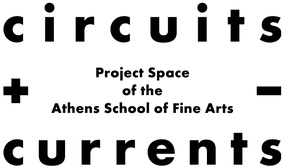 supported by: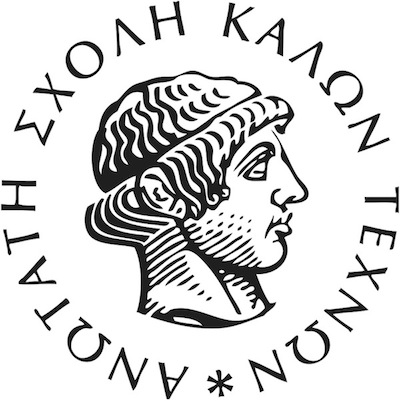 We want to bring the poetry of silent moving images back to the present!

www.movingsilence.net