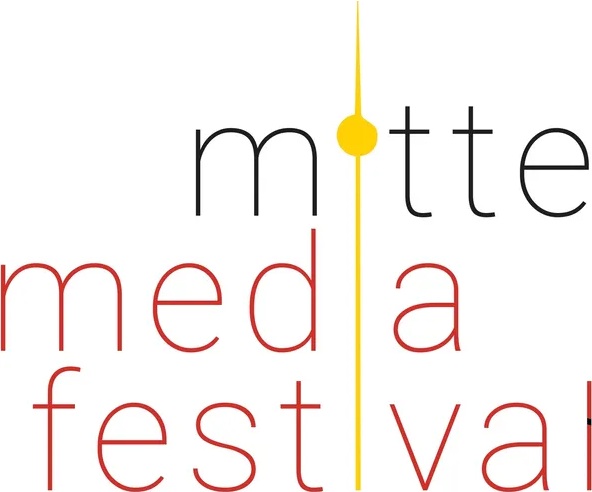 Loop-Screenings of Contemporary Silent Film at the Mitte Media Festival in Berlin

Presentation Dates: April 19+20, 2019 at 8pm

at Fata Morgana Galerie - Back Room

Torstraße 170, 10115, Berlin

Presented by Leo Kuelbs Collection

along with Moving Silence film network

Curated by Eszter Szabo, Matthias Fritsch and Leo Kuelbs
Work by Pilpop, Reynold Reynolds, Ted Sonnenschein, Luci Westphal,
Matthias Fritsch, Eszter Szabo, Maria Marshall, Marianna Vasileva, Wong Tsz Yin, Nata Metluhkh, Michele Bernardi, Hund & Horn

- Free admission -





PROGRAMM 1 - Friday 19. April 2019, Loop from 8-10 pm



BERLIN IMPRESSIONS

From the Moving Silence film pool we compiled a thematic Silent film program about Berlin to presents different views of film makers on their city when they based themselves in Berlin between 2005 and 2011. Looking back in the time around 10 years ago we can already see changes happening to the city.


Stadtplan
by Reynold Reynolds, 8min, 2005


5 Berlin Views
by Ted Sonnenschein, 11min, 2010



Little Big Berlin
by Pilpop, 9min, 2010

In A Berlin Minute
by Luci Westphal, 10min, 2011



Curated by Matthias Fritsch




PROGRAMM 2 - Saturday 20. April 2019, Loop from 8-10 pm



AVALANCHE!


Moving Silence, the Berlin-based network for contemporary silent film, joins forces with the usual LIGHT YEAR team, along with Hungarian Media Artist, Eszter Szabo to present LIGHT YEAR 46: "Avalanche!"

The original concept for "Avalanche!" revolved around the fear of retaliation for using one's voice. But through the call and submission process, a more nuanced message revealed itself: that is the fear of being voiceless in an out of control environment. An inspired group of international artists adds depth and dimension to the quiet anxieties encapsulated in animated, camera-based and digitally originated works. Surprising, bittersweet, sometimes funny and intense, the approximately 30 mn program loops as the sounds of the trains passing overhead provide the soundtrack; adding another level of disconnection and happenstance to the proceedings.

When one considers the concept, its evolution, the contributing artists and creative team, the "Avalanche!" project is an authentic reflection of the LIGHT YEAR mission. That mission, in part, brings disparate voices together in order to better demonstrate what it means to be an international, empathetic entity.



FILM CONTRIBUTIONS FROM MOVING SILENCE TO THE PROGRAM:

The useless flowers
by Ingrid Wong Tsz Yin, HK 2013, 6min




Fears
by Nata Metlukh, CA 2015, 2min

live music by
Christina Polycarpou



"Sensa Testa"
by Michele Bernardi, IT 2010, 5 min

"The soil we lived of"
by Matthias Fritsch, DE 2018, 5min



Curated by Eszter Szabo, Matthias Fritsch and Leo Kuelbs






The events will take place in
Fata Morgana Galerie - Back Room
Torstraße 170, 10115, Berlin

More information:
Mitte Media Festival
www.leokuelbscollection.com






We want to bring the poetry of silent moving images back to the present!
www.movingsilence.net