Especially in autumn, garden owners often have an oversupply of fruit, which often has a limited shelf life. With a solar drying device the fruits can be dried by simply using the energy provided by the sun without any more energy expenditure. After that they can be stored for at least one to two years.
At the request of the Klimawerkstatt Spandau I was to give a workshop on the construction of these devices. Due to the corona crisis and the resulting contact restrictions, the workshop was redesigned to produce a building instruction tutorial.
In the Academy for Sufficiency, the dryer was built entirely from scrap & waste materials, thus giving these resources a new function. Similar to the principles that still prevailed a few centuries ago, when wood was expensive and labour cheap, more work and time was put into preserving the materials. The collector consists of an old window, the body and the wheels from former shelves, which were glued together to form larger surfaces. The roof is a waste sheet and the drawers are constructed from cut square timbers.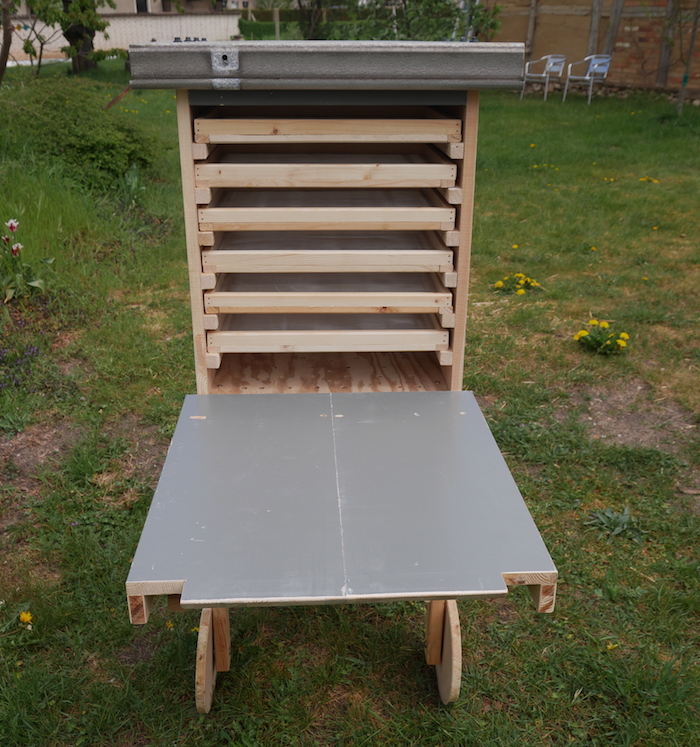 Inner view with drying drawers