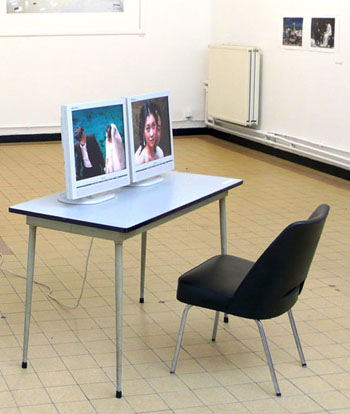 installation shot
JADE LAKE WEDDINGS
mixed media Installation
Matthias Fritsch 2008

In this work from a series on chinese weddings, Matthias Fritsch focusses on the brides' emotional tensions during the image production for the wedding photograph. The image which supposedly later should represent one of the happiest days in their lives.

The installation consists of two photographs which show a voyeuristic view on the chinese photographer's setup and two videos portraits of the brides during and in between the photo shots.